I photographed Bianca's and Anthony's engagement session at Pike Place Market on a June evening after closing time. It worked out perfectly because we didn't have to deal with tons of people in the background, yet we still had plenty of daylight due to the long Seattle summer days.
There was amazing light on the cobblestones that evening.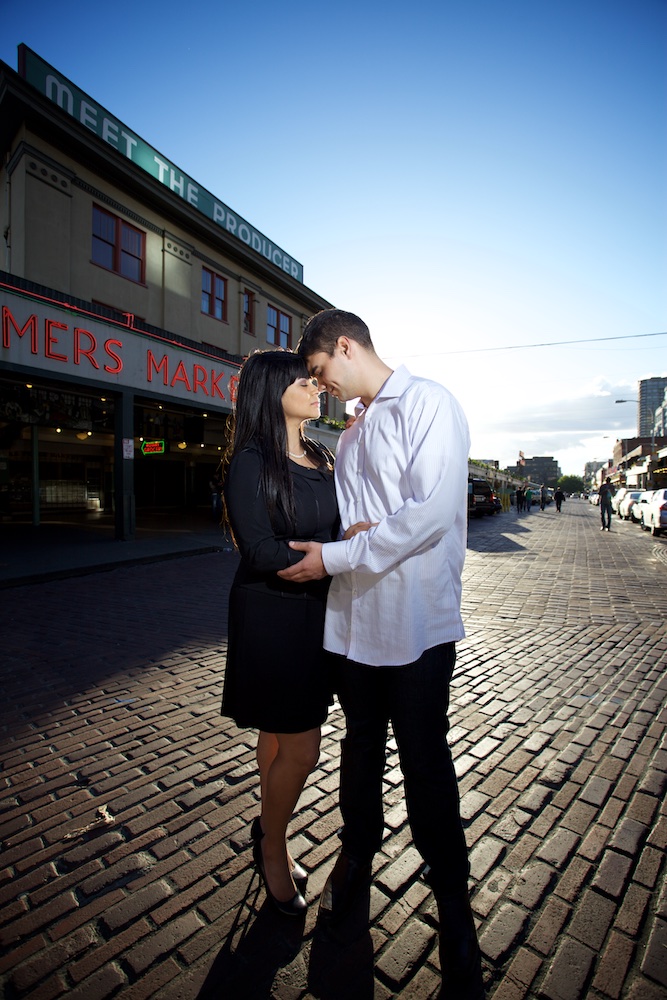 I love the bricks in Post Alley.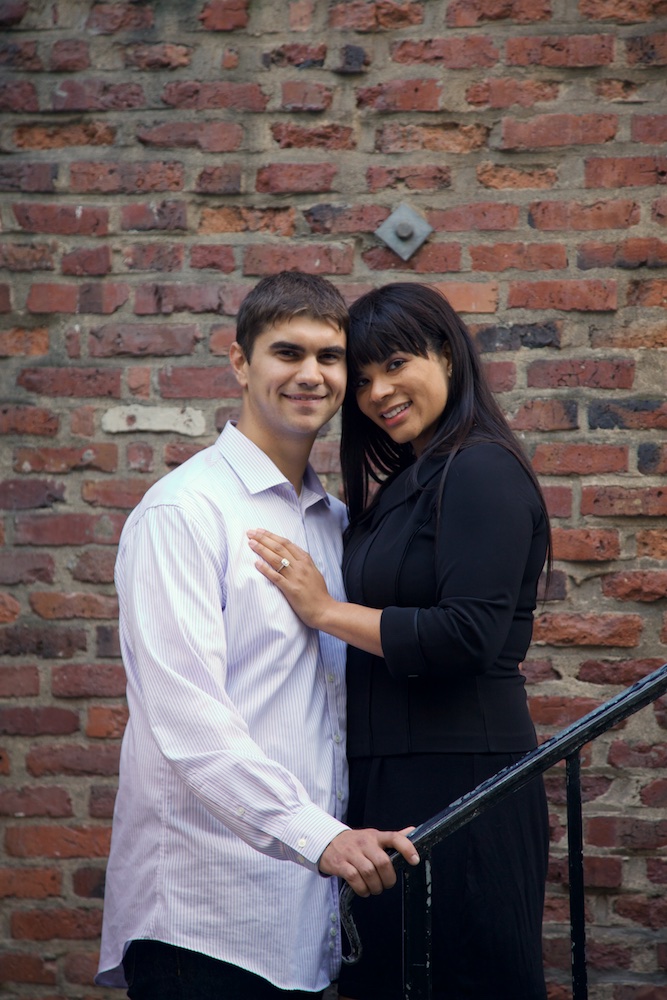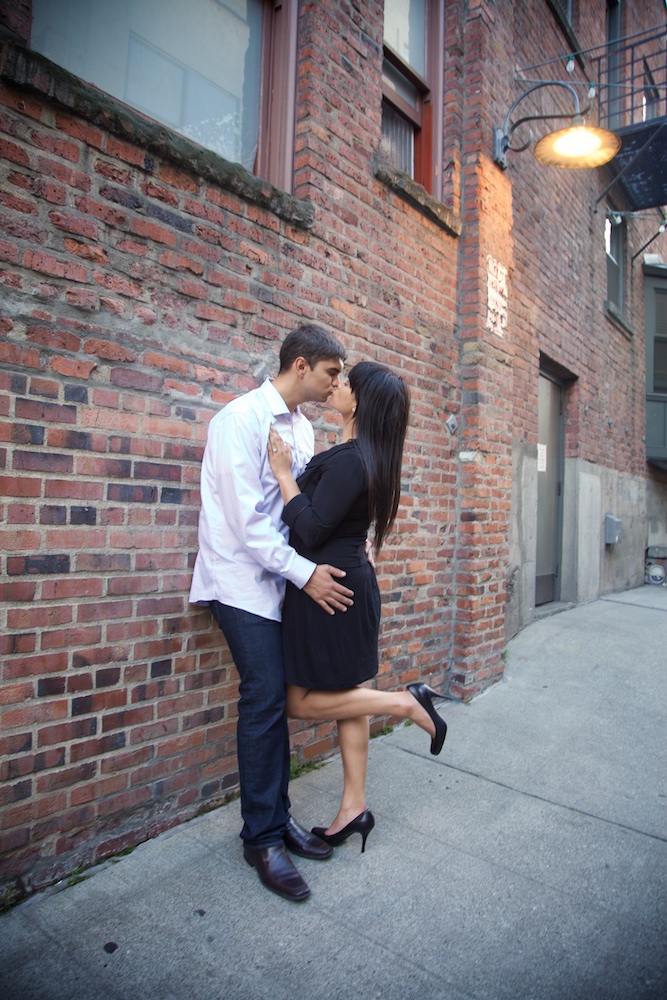 The sunset reflects off the windows in the background and match Bianca's dress.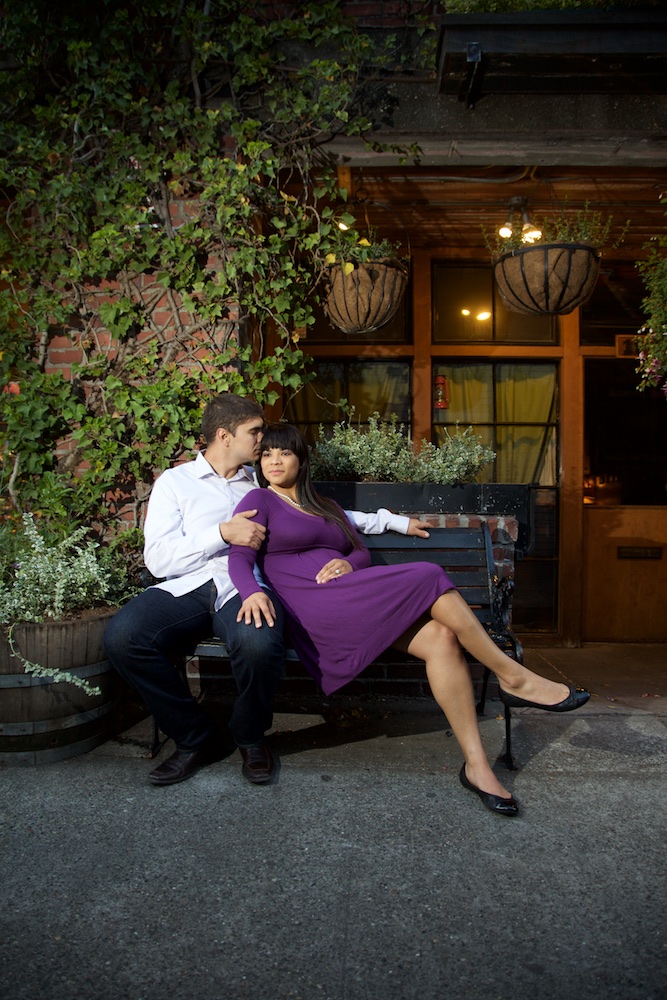 Kissing in front of the other Pike Place Market sign on Pine Street with Elliott Bay and West Seattle in the background.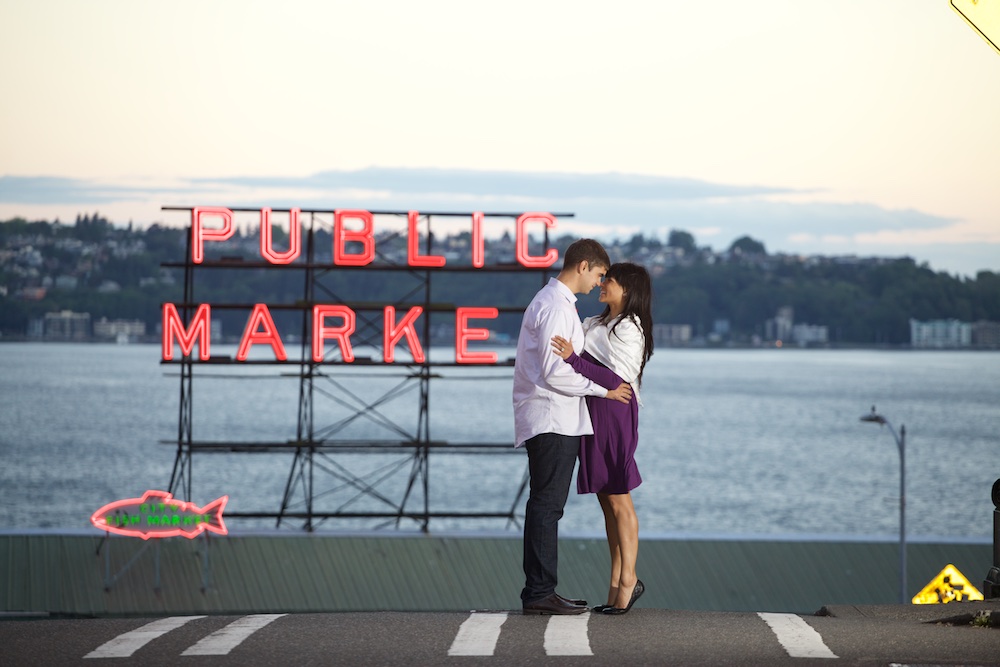 Happy accident with the taxi driving by.
What a fun shoot. We just took our time and explored our own private market after closing time.