Michelle and Derek had me photograph their engagement session at Volunteer Park on Capitol Hill in Seattle, Washington. Volunteer Park is one of my favorite places to do engagement shoots. From the lush lawns and trees to the picturesque buildings to the view of the Space Needle, there are so many options to choose from.
The session was in July, so it was a beautiful Pacific Northwest summer day. They brought a few outfit changes and some meaningful props to bring greater variety to their portraits.
I love this ring shot with the Scrabble tiles. It was all Michelle's idea.
Derek loves baseball, but he loves Michelle more. Actually, Michelle loved cheering for Derek when he used to play.
Their puppy was so cute wearing his blue flower and smiling for the camera.
It was fun adding some editorial shots to the mix.
There's nothing like a little sun flare to add some romance to the scene. Also, I love this tree!
In front of sun-speckled bricks at the Volunteer Park Water Tower.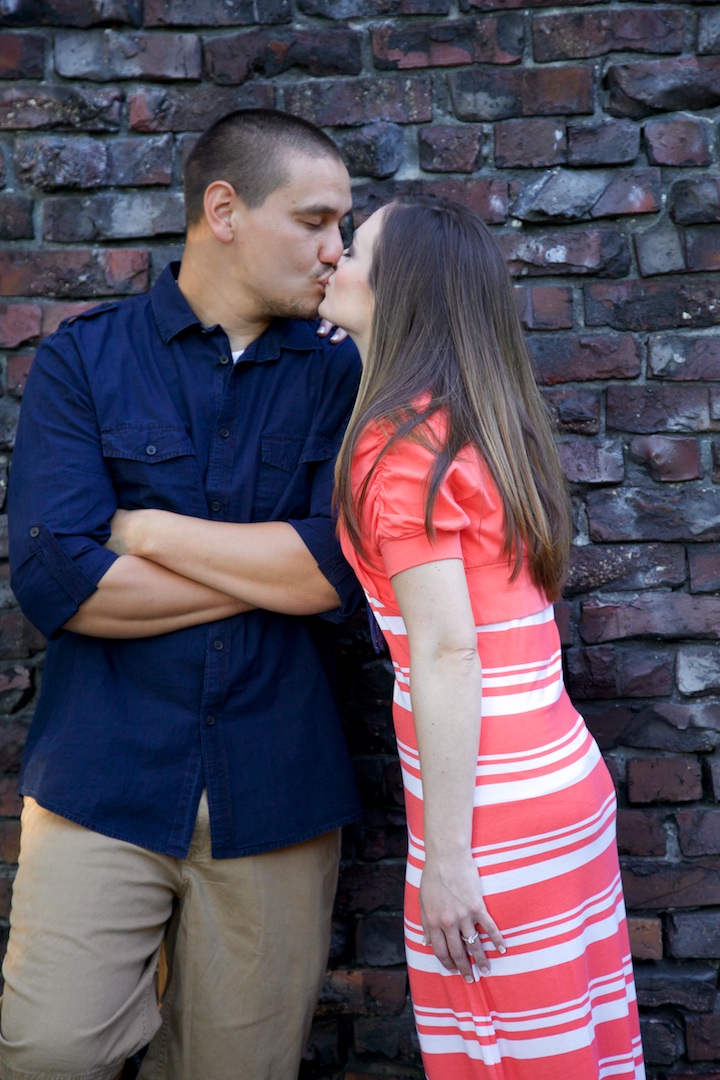 A kiss by the "Black Sun" sculpture with a view of the Space Needle.
A kiss in front of the Seattle Asian Art Museum doors as the sun sets.
Go Hawks!
Derek and Michelle were great to photograph. I loved how they added so many personal touches to their session. And we had a lot of fun exploring Volunteer Park!