One of the best things about living in Seattle and the Pacific Northwest is the summer. There is the perfect temperature, moderate humidity, blue skies, lush greenery, dazzling water, majestic mountains, outdoor activities, fresh local food, happy people; who could ask for anything more? No wonder 99% (I'm just guessing) of weddings in Western Washington happen between June to September. And about half of those (another guess) are packed into the month of August. And what else do I have for you today but the August wedding of Marie and Devin at the Cedarbrook Lodge in Seatac, Washington, just outside of Seattle.
Marie and her bridesmaids got ready is a special bridal room with lots of windows in the main building. The ladies had a lot of fun snappy mini Polaroids of all the preparations.
It was a team effort putting on the dress, but the results were worth it.
Marie takes a deep breath before the first look.
There was nothing to be nervous about!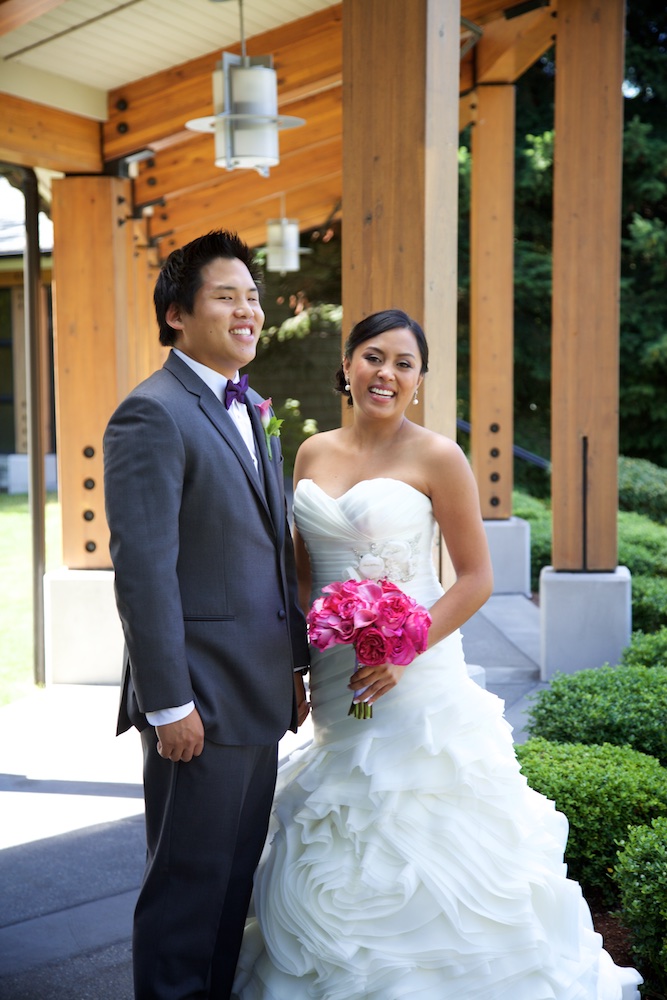 The Cedarbrook Lodge is just a few blocks away from the airport, but it feels like you drove a couple of hours out of town. It is surrounded by trees on all sides, with picturesque pathways to stroll along.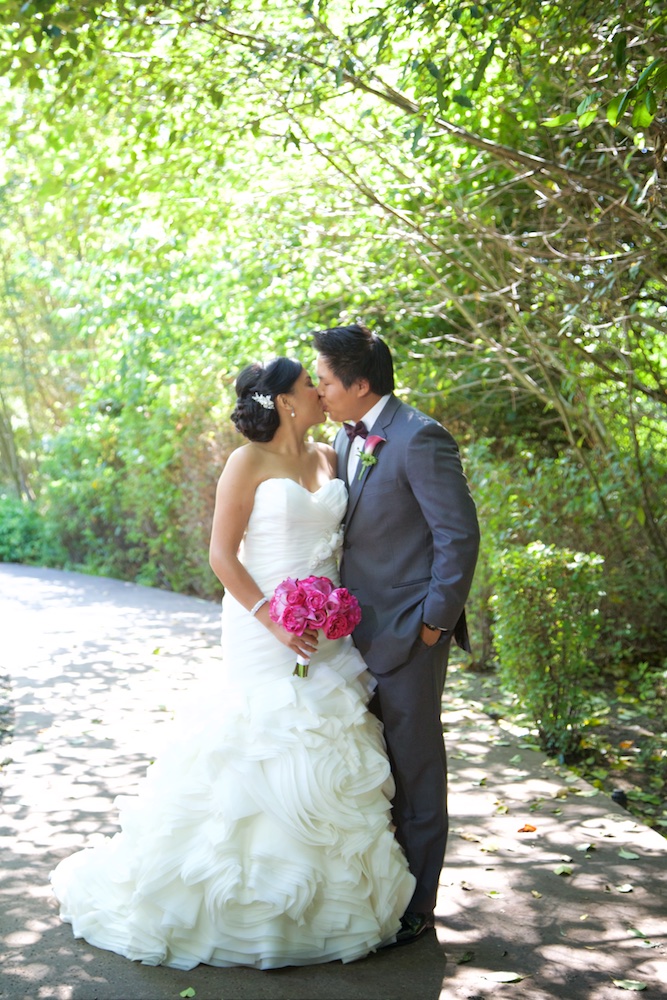 This is in front of the brook on one side of the property. Devin steals a kiss.
I love the bouquet of pink roses and lilies. And Marie's dress is lovely.
The wedding party looks amazing!
The couple and the wedding party pose for some photos before recharging for the ceremony.
I love the look on the ringbearer's face during the kiss, hahaha!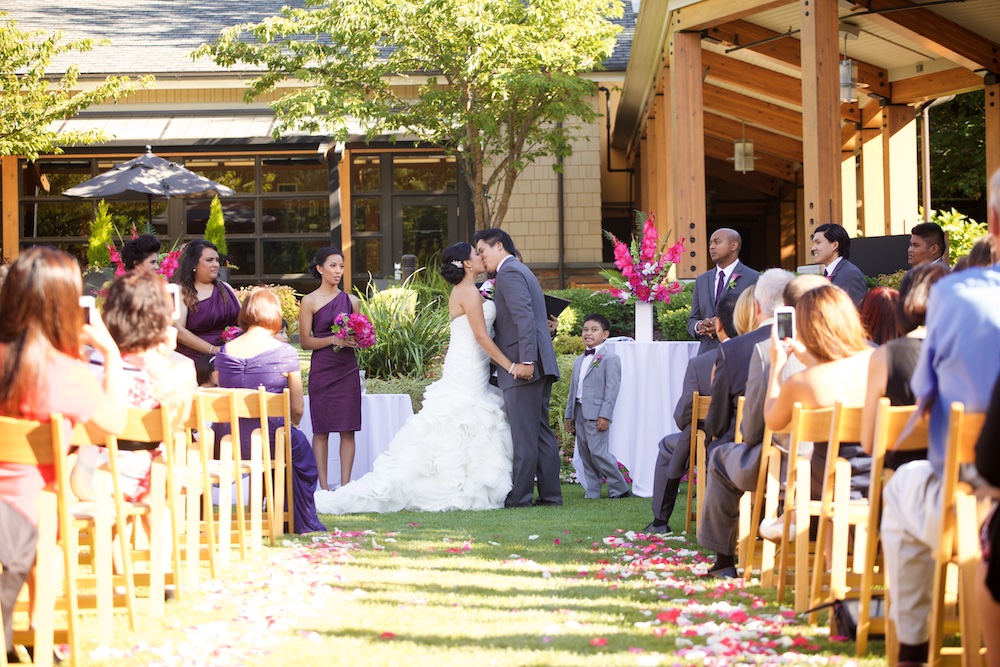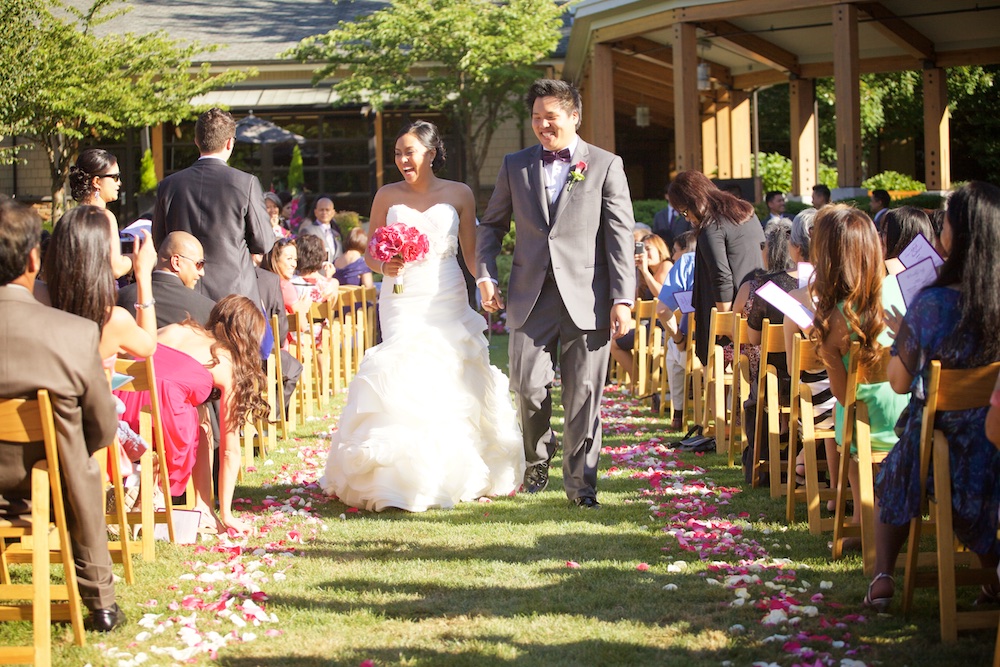 Fresh flowers and soft light on the wedding cake.
Toasts followed by some wedding day fun.
Thank you, Devin and Marie, for allowing me to be part of your special day. I wish you the best!